Carpal Tunnel Causes
CTS Causes
So, what's causing your Carpal Tunnel Syndrome (CTS)?
In simple terms: it's the result of overworking your hands by performing repetitive (motion) task all day long.
Typical Causes of Carpal Tunnel Syndrome
    Median Nerve Damage from injury
    Compression of the Median Nerve
    Repetitive Strain Injuries
    Inflamed tendon sheath
    Swollen tenosynovium
Swollen tenosynovium is a condition that occurs when you use your hands over and over in the same way.

Repetitive stress and strain cause your tendons to swell, putting excessive pressure on the median nerve. That's what's causing the tingling and numbness in your thumb, index and middle fingers.
Carpal Tunnel Syndrome Can Begin At Work
Say you work in a grocery store at the checkout counter and some of the items you have to scan are quite heavy to drag across the scanner. If you repeat this action all day long over a period of time it can put unnatural stress on the tendons and ligaments in your wrist.

Or maybe you work in a garage as a mechanic fixing cars and performing repetitive activities that put excessive stress on your hands and wrists.

Even people with data entry jobs who continually type at a desk all day long are vulnerable to carpal tunnel stress.




Easy to Wear
Wearing Far Infrared Therapy Gloves on a regular basis is probably the easiest way to genuinely improve the health and beauty of your hands.

And... they are affordable, compared to other hand care products that only last one session.
So, what can you do?
Click on the next page to learn about a safe and effective treatment that you can easily do at home.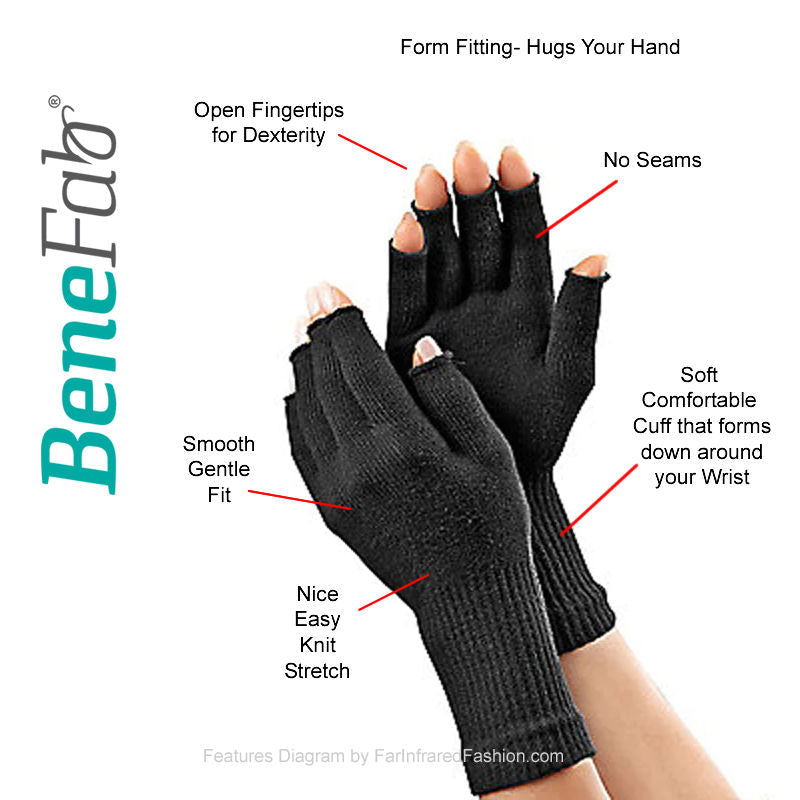 Open Finger Far Infrared Gloves
If you suffer from Trigger Thumb or Trigger Finger, these gloves are for
you. Why? Because the natural FIR energy actually reduces the
inflammation of the tendon sheath that is causing the your fingers to
snap, crackle and pop!
Shop Now