Raynaud's Syndrome
All About Raynaud's Syndrome
Do Your Hands Hurt? Does Your Spouse, Family, And Friends Really Understand The Pain You Experience? Raynaud's Syndrome is no joke!
Discover Molecular Secrets To Healing Raynaud's Phenomenon
Whether you suffer from Raynaud's Disease, Raynaud's Phenomenon, or what's known as Occupational Raynaud's, the underlying condition is similar.

Raynaud's is a terrible affliction that can have profound physical and physiological consequences on those having to battle with it. If you, or someone you care about, suffer from any type of Raynaud's disorder, I urge you to keep reading and find out how far infrared therapy can safely and efficiently improve the micro-circulation in your hands and stave off further Raynaud's attacks.
Is There a Cure for Raynaud's?
It's widely believed that there is no common cure for Raynaud's, even though this blood flow disorder preys upon 8% percent of the general population.

Raynaud's is five times more prevalent in women than men. You can suffer from primary Raynaud's phenomenon without having any other medical problem or underlying condition.

What is it that causes involuntary spasms in the small arteries restricting blood flow to your hands?
FIR Helps Restore Circulation
Far infrared light Rays helps to repair your circulatory system. What could be better than that?

This natural light therapy harmonizes with your body's energy to produce positive and rejuvenating effects.

Pain and swelling are reduced, while damage done to your circulatory system is repaired.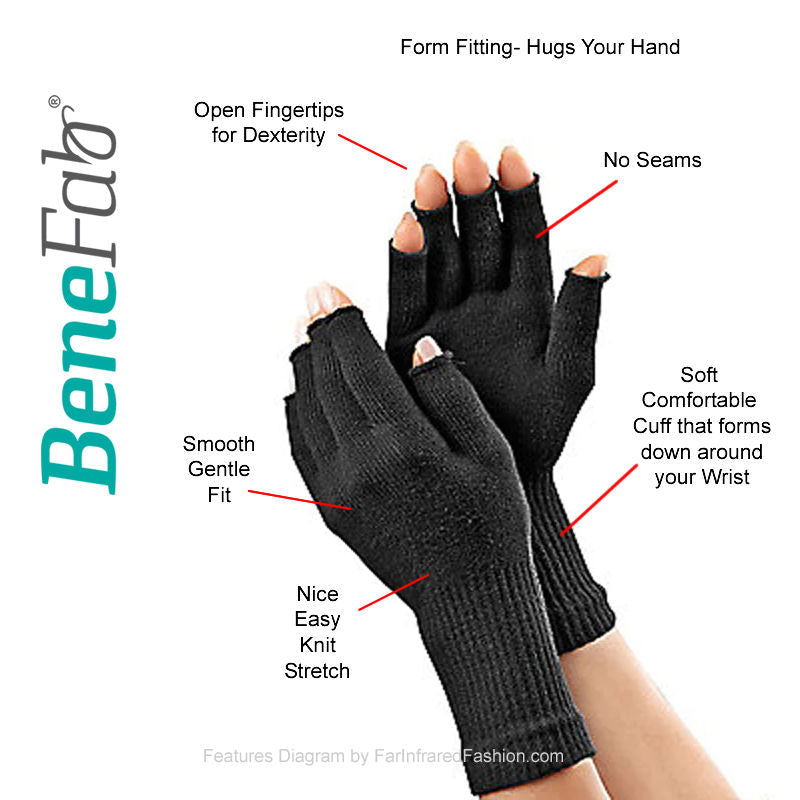 Open Finger Far Infrared Gloves
If you suffer from Trigger Thumb or Trigger Finger, these gloves are for
you. Why? Because the natural FIR energy actually reduces the
inflammation of the tendon sheath that is causing the your fingers to
snap, crackle and pop!
Shop Now