Washing
Recommended Washing Instructions:
Far Infrared Therapy Products:
    Hand wash or gentle cycle in cold water (below 15 C or 60 F).
    Mild Detergent or mild soap can be used.
    Air dry in room temperature.
    Avoid excessive heat and direct sunlight for extended hours.
    Do NOT dry clean, iron or bleach.
    Do NOT put in the Dryer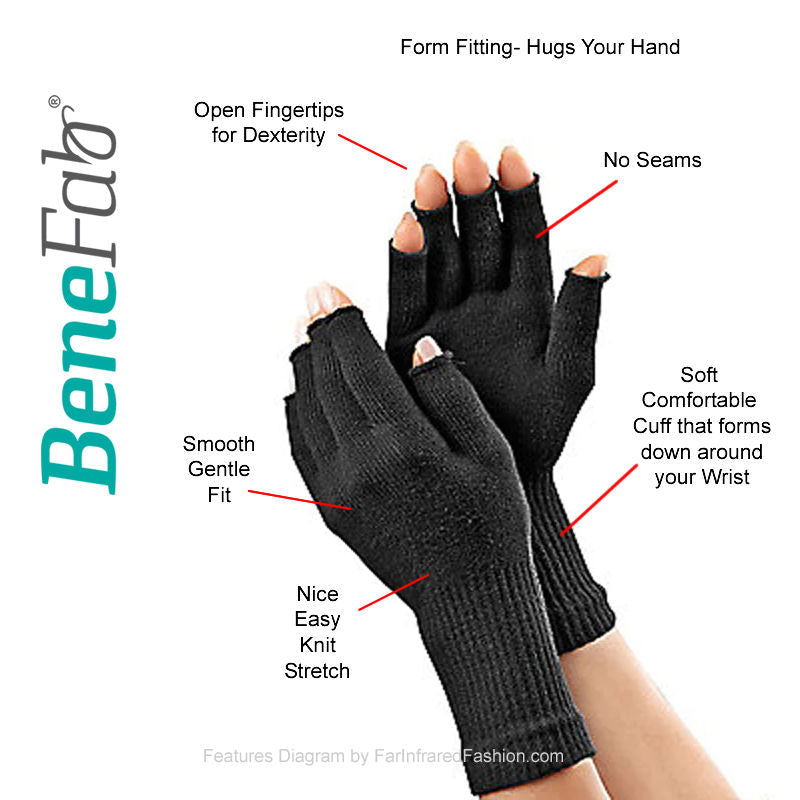 Open Finger Far Infrared Gloves
If you suffer from Trigger Thumb or Trigger Finger, these gloves are for
you. Why? Because the natural FIR energy actually reduces the
inflammation of the tendon sheath that is causing the your fingers to
snap, crackle and pop!
Shop Now