Disclaimer

The content on this website is provided for information purposes only. GlovesForMe.com and its affiliates are not engaged in rendering medical advice or professional services. Information on this site should not be used for diagnosing or treating a health problem. GlovesForMe.com encourages you to seek the advice of a medical professional.

GlovesForMe.com does not warrant that information on this site will be error free or up to date. The information and procedures set forth are subject to constant change and therefore should serve only as a foundation for further investigation and study of the matters covered by the website. Further, all information and procedures contained herein should be very carefully reviewed and should serve only as a guide for use in specific situations.

You are fully responsible for determining the accuracy, completeness, and usefulness of all opinions, advice, services, and other information presented on this site. Alternative medicine healers, pain doctors, physicians and the public are encouraged to notify GlovesForMe.com of any discrepancies found in the information presented in order to improve our overall data quality.

Under no circumstances will GlovesForMe.com or any of its affiliates be liable for any direct, indirect, incidental, special, punitive or consequential damages that result in any way from your use of this site or for any data inaccuracies contained in this web site.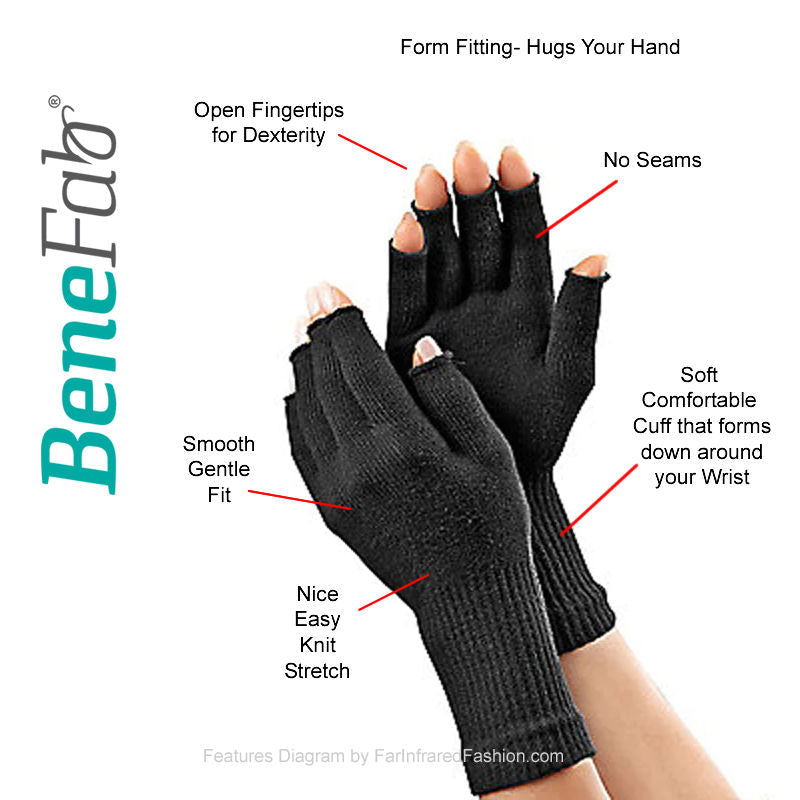 Open Finger Far Infrared Gloves
If you suffer from Trigger Thumb or Trigger Finger, these gloves are for
you. Why? Because the natural FIR energy actually reduces the
inflammation of the tendon sheath that is causing the your fingers to
snap, crackle and pop!
Shop Now