Security
Safe Shopping - Guaranteed!
Safe:
We are confident in our ability to operate a secure Web Site and Store. We continue to upgrade all facets of our online store to provide you with a safe shopping environment

Our systems are checked daily for any security breach or infringement.
Secure:

* For your security and peace of mind, we do NOT store credit/debit card numbers, nor do we share any customers details with any 3rd parties. Our servers are updated, tested and protected against Internet security vulnerability on a continuous basis.



GlovesForMe.com is PCI Compliant

Being in Compliance means meeting all of the requirements laid out in the Payment Card Industry Data Security Standard. You may read more about PCI Compliant Standards Here
   


Trustworthy:

GlovesForMe.com Is Secured with Shopify's 256-bit SSL
GlovesForMe.com utilizes top 256-bit industry-standard Secure Socket Layer (SSL) technology to allow for the encryption of your private & personal information.



Browser Compatibility:
    Google Chrome (version 52 or later)
    Mozilla Firefox (version 47 or later)
    Apple Safari (version 8 or later)
    Opera.
    Microsoft Internet Explorer (IE11 and Edge).
    Apple Safari for iOS (devices running iOS 9 or above)
    Google Chrome for Android (devices running Android 4 or above)


Caution: We don't recommend using Internet Explorer at this time. We've found that it has inconsistencies with running HTML5 and certain JavaScript behaviors used by Shopify.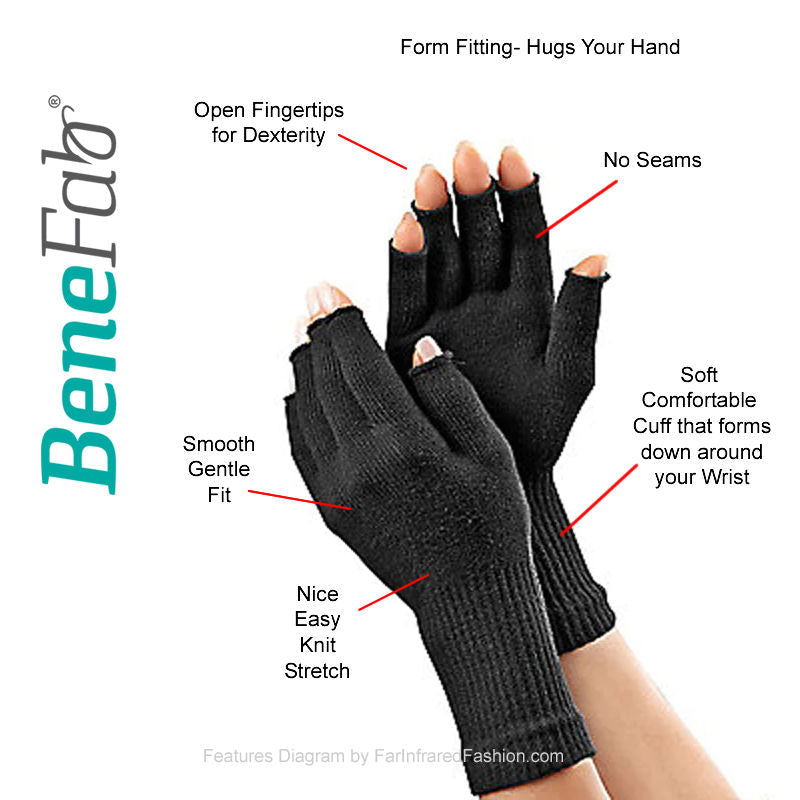 Open Finger Far Infrared Gloves
If you suffer from Trigger Thumb or Trigger Finger, these gloves are for
you. Why? Because the natural FIR energy actually reduces the
inflammation of the tendon sheath that is causing the your fingers to
snap, crackle and pop!
Shop Now